Episode 29 Peace Talks
---
Play in a new window | Direct Download | Subscribe (RSS) | more of this campaign
---
Theme: Poetic Pitbull Revolutions, by Diablo Swing Orchestra; used with permission.
For more information: DiabloSwing.com
---
Warning: gameplay recordings may and probably do include language and material offensive to some listeners. Ok, many listeners. Listener discretion is advised.
This week's episode works hard to earn that NSFW tag! And make sure to check the episode notes for a picture of the "key"!
This week the Headlanders return home to deliver the bad news that Fort Headland is now off-limits to humans. That's really terrible news for anyone who might be looking for evidence that the Headlanders aren't who they say they are.
Then they set about putting together an expedition to locate the mysterious library that everyone keeps talking about. Apparently it's important to Bucco, which means there's probably something worth selling there.
The Headlanders make contact with a new race, and immediately start a war with them.
Adam gets to meet his future in-laws.
Rae's peace talks with the Hekawi bears end badly.
Tim accomplishes the long sought-after rolling dodge.
Notes
The "key" in this week's episode is part of a hexavex puzzle (6-sided Tetravex. Google it, kids, it's what your parents played for fun before Windows 95).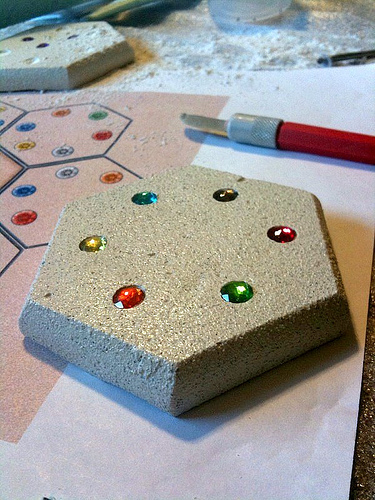 ---
Comments have been disable temporarily. We will restore access soon.
Comments
No comments for this episode