Episode 3 Once more into ... the pit of things that kill us
---
Play in a new window | Direct Download | Subscribe (RSS) | more of this campaign
---
Theme: Poetic Pitbull Revolutions, by Diablo Swing Orchestra; used with permission.
For more information: DiabloSwing.com
---
Warning: gameplay recordings may and probably do include language and material offensive to some listeners. Ok, many listeners. Listener discretion is advised.
Mercy sakes alive, good buddy, it looks like we got us a fantasy campaign.
This episode -
• The party goes on its first fantasy game shopping trip
• Steveo fires off a series of obscure pop culture references that nobody at the table catches
• Adam's character begins a life of dastard roguery by stealing a chicken from the farmer who fed them
• Tim sells a sword and becomes the party's default treasurer
and
• Ray and the blacksmith bond over their mutual love of fetish gear
This episode introduces Road Warden Levala, who quickly establishes that he'll be a recurring thorn in their side, and ends with the Headlanders deciding that their best course of action is to return to the zombie pit where they got their asses beat before.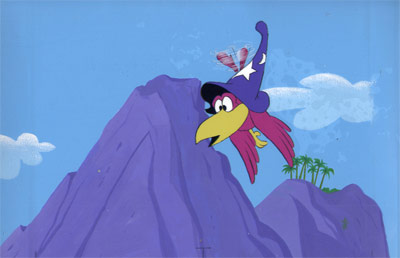 And yes, I'm aware The Brady Kids was Filmation and not Hanna Barbera.
---
Comments have been disable temporarily. We will restore access soon.
Comments